In the summer of 2018, our lives were rocked when we learned our second son, Paxton, had a congenital heart defect (CHD) called Hypoplastic Left Heart Syndrome, or HLHS. At the time Elise was 20 weeks pregnant with him, and we were in the middle of a move from Chicago to Des Moines. Panic and fear quickly set in as we learned the severity of the defect, that only 50% of HLHS babies survive to see their first birthday. A whirlwind few months ensued as we found a house, moved to Des Moines, and set up a plan for Paxton to be born and cared for 2 hours away in Omaha, NE.
In all this rushing around we still felt in the dark about what our future held. Enter Help-A- Heart. We went to our first Help-A-Heart support group meeting while Elise was pregnant. Seeing so many kids with CHDs, including 3 with HLHS, and their parents talking through their personal experiences was eye-opening to say the least. The immediate support from everyone in the group was overwhelming. No question or concern we had was too small to receive multiple recommendations in return.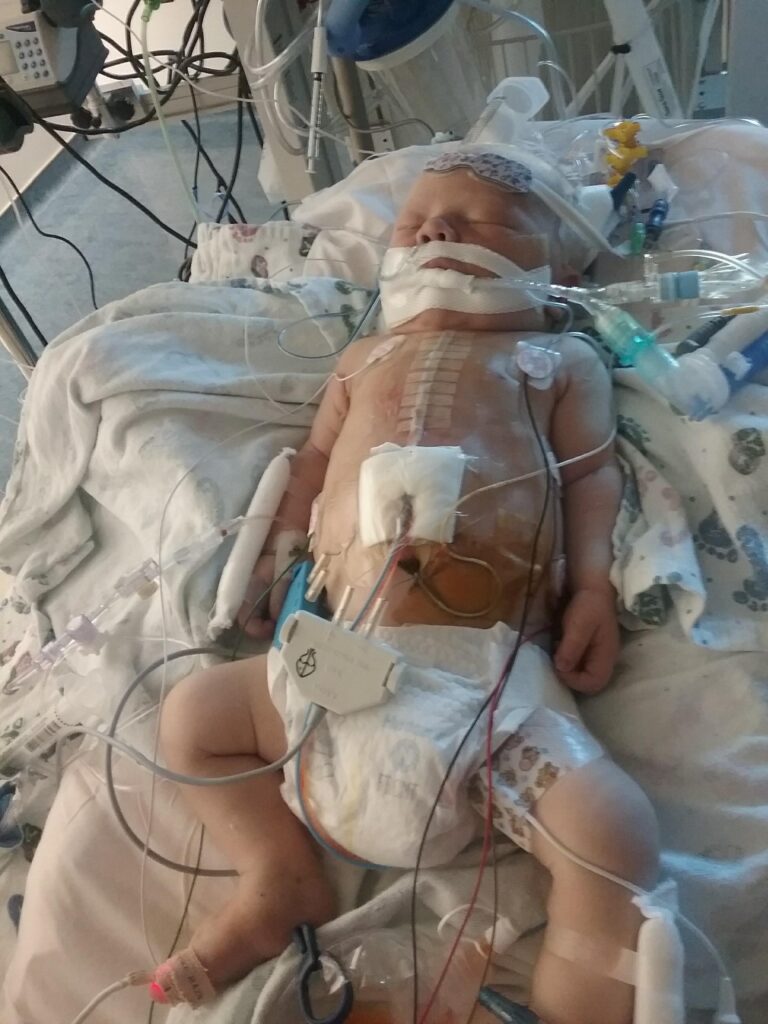 Paxton was born on November 14, 2018. Since then he has had 2 open heart surgeries, 3 catheterization
procedures, and countless tests. Help-A-Heart has been there every step of the way. The organization has provided meals on surgery and cath days, gas cards to assist with travel between Des Moines and Omaha, and emotional support to know we are not alone in this journey. Help-A-Heart particularly came through after Paxton's second surgery. There was a complication that required Paxton to have skimmed breast milk for 8 weeks following the surgery. There is not a hospital within 100 miles of Des Moines that has a centrifuge, the machine that skims breast milk. Help-A-Heart bought one not only for us to use, but for any future child in the Des Moines area who will need it too. The burden that was lifted off of us in that time of need is something we will never forget.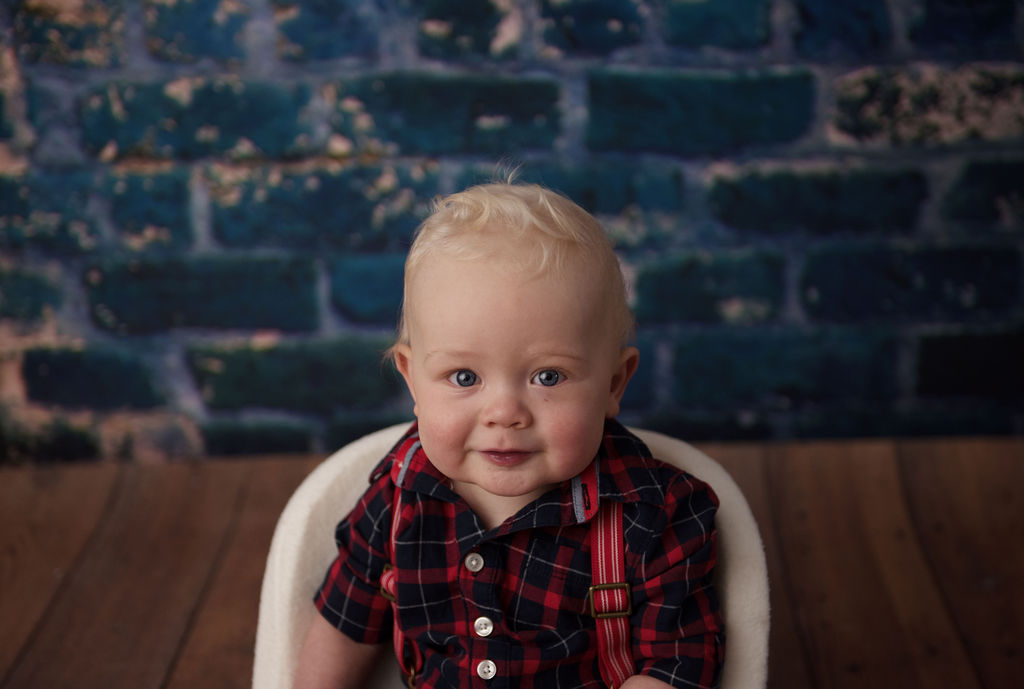 Paxton had a heart cath procedure in March to measure his pressures in his heart. We were hoping for more of a downward trend in his numbers, but they are holding at the same as they were 6 months prior. He will have repeat cath procedures every 6 months until he can be old enough and declared eligible for the third-staged surgery- the Fontan.

Today, Pax is now 18 months old and on the verge on walking on his own. He loves getting into everything and exploring the world ! It brings us so much joy to watch him grow and learn to do new things. We are so proud of our Paxman ! If you did not see the scar on his chest, you might not know anything is wrong. The truth is, he will need at least one more open heart surgery down the line, and even after that will not be cured. Like many congenital heart defects, there is no permanent cure for HLHS. Having Help-A-Heart in our lives makes it significantly easier to manage his care. We are still early in our journey as a heart family, and look forward to participating and giving back to Help-A-Heart for years to come.