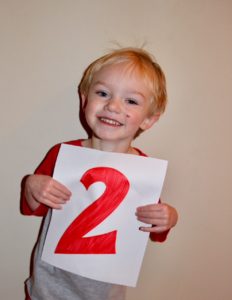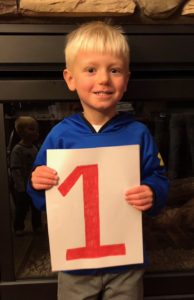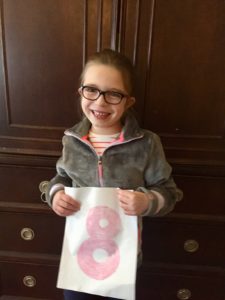 Happy 2018 from Help-A-Heart!  A few of our heart heroes, Carver, Kiran, Kellan & Addison would like to wish you a happy new year!  We are so blessed by a wonderful 2017 & can't wait to see what the new year brings!  To our amazing & steadfast supporters who make it possible to do what we do everyday to support Iowa families of children fighting CHD, thank you!  Here are some important dates to mark on your calendar for the year ahead:
–Monday, June 25th, 2018 – Help-A-Heart's 13th Annual 'Celebration of Life' Dinner & Silent Auction will again be at the Walnut Creek Church Gymnasium, 900 64th St, Windsor Heights, from 5-8 pm.  Family friendly event with a catered meal & soda bar, not to mention activities for the kiddos & tons of auction items to bid on!
–Sunday, October 14th, 2018 – 5th Annual Superhero Heart Run will be held at Raccoon River Park, 2500 Grand Ave, West Des Moines, at 2 pm.  Registration, food & kids activities will begin at 12 pm with a heart family parade at 1:30 pm.  You won't want to miss this chance to save the day for CHD's!  We are again partnering with Heart Heroes Inc. out of Omaha to bring you this fundraising event that celebrates our own personal Heart Heroes & their families!
-Date TBD – 10th Annual Dylan's Dragon Walk will be held at the Wagner Park Bandshell, 500 W 1st, Ankeny.  Watch our website & Facebook page for more details!
If you are a family with a child fighting CHD & would like to be involved in our support group, email wendy@help-a-heart.org to be added to our email distribution list & Facebook group to stay in the loop on all of our events & meetings.